Upcoming 2021 Hyundai Models and What We Know
For 2021, Hyundai is shaping automotive styling in a new direction with its all-new models. From the Elantra compact-sedan to the popular Palisade SUV, Hyundai succeeds in making its 2021 line-up more appealing, convenient, and fuel-efficient for consumers. We at Crain Hyundai of Conway would like to share our inside scoop on what to expect with the all-new 2021 Hyundai line-up. Here are a few pieces of the latest intel we were able to gather for you. Decide for yourself if 2021 will be another great year for Hyundai.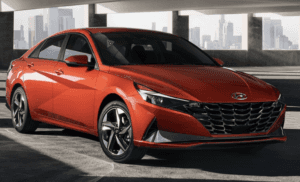 2021 HYUNDAI ELANTRA: The 2021 Hyundai Elantra is setting a new bar for the compact sedan class! The all-new 2021 Elantra now has a hybrid option for the first time. Lower and wider, with a more aggressive stance, the Elantra sets a new standard for sportiness in compact sedans. Along with a hybrid option, it also has leading-edge tech with the Dynamic Voice Recognition feature which hears your voice and does just what you say. No other car in its class has this feature. Need to roll down your windows, pop your trunk, heat your seats, and many other useful things? Just ask! Cool, huh? There is a load of other awesome features like the class-exclusive Hyundai Digital Key that lets you use your compatible smartphone to unlock the doors and start the engine. You can also share the Digital Key with another driver's phone. The 2021 Hyundai Elantra will be arriving in Fall 2020.
2021 HYUNDAI SANTA FE: Due out later this year, the 2021 Hyundai Santa Fe is a bit bolder than its predecessor, sporting a wider exterior, more aggressive grille, and new lighting signature that includes T-shaped LED daytime running lights. The interior has been refreshed with features and space that echoes the Palisade. The 2021 Santa Fe offers nicer soft-touch materials with the gearshift now having a push-button layout. A 10.3-inch touchscreen is now available, as is the Terrain Response dial that adjusts tuning for the all-wheel-drive system in the Santa Fe. For powertrains, the 2.4-liter inline-four and turbocharged 2.0-liter inline-four engines are expected to continue, along with a hybrid option to eventually join the Santa Fe lineup.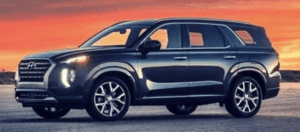 2021 HYUNDAI PALISADE: The Hyundai Palisade has always had a big fan base due to offering a lot of features for the money and being well designed. Word around the campfire is that with the 2021 Palisade, more luxury is brought to the table, it will not disappoint either. The 2021 Palisade will offer a clean dashboard with a large center console that accommodates transmission buttons, audio controls, and a small central stack that carries climate control. The dashboard takes a more horizontal design, giving the cabin a more luxurious feel. The 3.8-liter V6 will still come standard. Also, Hyundai is expected to introduce a luxury trim: The Palisade Calligraphy, a tweaked version of the Limited trim. The all-new 2021 Palisade is expected to be available in Fall. 
We hope this gives you some helpful information about what the 2021 Hyundai is all about. It sounds like it's going to be an interesting and prosperous year for both drivers and Hyundai. If you have any questions, don't hesitate to contact your friends at Crain Hyundai of Conway. Let us assist you when you're ready to purchase your next vehicle! Have a great summer!