Social Distancing Springtime Adventures in Arkansas
Every Arkansas community has been affected by COVID-19. Crain Hyundai Conway considers everyone's health by abiding by regulated health guidelines. Part of those safety measures is social distancing. However, social distancing can be challenging when you have an active family lifestyle. So Crain Hyundai came up with a small guide of scenic places to have an adventure while still keeping the recommended six feet away from others. Hopefully, this helps to alleviate the boredom of being cooped up in the house and gets you out to stretch your legs and enjoy some Arkansas scenic beauty!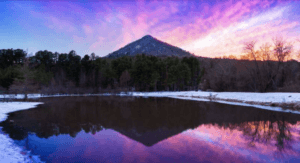 Pinnacle Mountain State Park
Not too far to drive is the
Pinnacle Mountain State Park
,  a 2,356-acre scenic state park located in Pulaski County, Arkansas just outside of Littl
e Rock
. The main attraction is Pinnacle Mountain, itself, the locally well-known landmark surrounded by the bottomlands of the Big Maumelle and Little Maumelle rivers. This is a breathtaking destination to peruse through on a lazy weekend afternoon.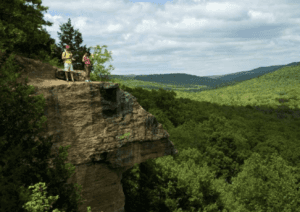 Devil's Den State Park
For a wonderful place to explore and take some fresh air,  the Lee Creek Valley is home of
Devil's Den State Park
. This beautiful Ozark destination has fascinating, beautiful rock formations and extensive hiking trails that will give a great cardio workout. In all, there are 11 trails to explore, like the Butterfield Hiking Trail. There is also an amazing cavern and the rock dam to explore. The dam spans over Lee Creek creating Lake Devil which is great for fishing and boating. You and your family can spend the whole day out exploring this natural beauty.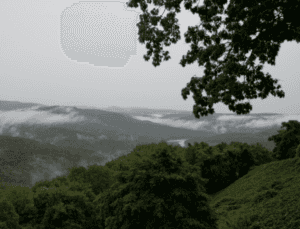 The Boston Mountains Scenic Loop
Check out the
Boston Mountains Scenic Loop
. Also known as U.S. Highway 71, Boston Mountains Scenic Loop was once a stagecoach route in the mid-1800's. This spectacular drive will take you through several twists and turns through quaint mountain towns and rustic farmlands. Just west of U.S. 71 is I-49 and it stretches over and above gorgeous deep green valleys and flowing streams. Both routes offer plenty of areas to stop to take photographs or even hike into the mountains.
Crain Hyundai Conway is so proud of our communities and to be located in such beautiful regions that offer plenty of scenic spots to explore and enjoy. We hope this fun guide helps our customers and families battle daily boredom. Crain Hyundai Conway wishes your family a safe and wonderful day!