SHORT LIST OF FIVE GREAT CAR MOVIES OF 2010's IN REVIEW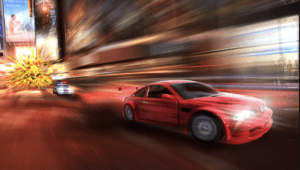 Who doesn't like going to the movies, and viewing movies with a car chase or two in the main plot? It definitely adds tantalizing excitement and suspense. Well, when you have a movie which focuses on cars, you will have high speed chases, adrenaline-packed vehicle stunts, or even cars that transform into 3-story high robots, you get some pretty amazing, action-packed stories. We at Crain Hyundai Of Conway like to review five great car and racing movies from the past decade, 2010's. Here is a comprised list of some of our favorite car movies. And if you ever need a new vehicle for your own adventures, come by and shop our vast selections of Hyundai models we have in stock. Hope to see you soon and enjoy our movie list!
RUSH (2013): A great movie to view whether you are into motor racing or not, 2013's "Rush" is based on the true story of the rivalry between two Formula One drivers, British racer James Hunt and the Austrian Niki Lauda, during the 1976 Formula 1 motor-racing season. 
NIGHTCRAWLER (2014): A gritty, suspense movie set in the cutthroat world of the L.A. paparazzi, "Nightcrawler" starrs Jake Gyllenhaal as Louis Bloom, an eccentric who graduates from petty theft to scavenging the Los Angeles landscape at night to record nocturnal car crash and crime footage, selling the footage to local networks for their news reports. The movie has a lot of car scenes due to the character following police car chases up close, with Bloom driving a cherry-red 2011 Dodge Challenger SRT8 to get those money shots of high-speed chases. 
MAD MAX: FURY ROAD (2015): Who can forget about Mad Mad for a list like this?! "Mad Max: Fury Road" is an action-packed follow-up to the movie franchise that brought us "The Road Warrior" and "Mad Max: Beyond Thunderdome." Set in a post-apocalyptic world Mad Max, played by Tom Hardy, joins forces with the woman-warrior Imperator Furiosa, played by Charlize Theron. Over a vast wasteland the two warriors set out to help five brides escape from their tyrannical, overlord husband, Immortan Joe. 
CARS 3 (2017): Building on the success of Pixar's "Cars" and "Cars 2," the lovable mobile-characters are back for a third trip around the track, including race car Lightning McQueen, his girlfriend Sally, and his old friend Mater the tow-truck. In the third installment of the computer-animated trilogy, Lightning McQueen sets out to prove he still has what it takes to be champ to the next generation of race cars. 
FORD VS. FERRARI (2019): The red-blooded American saga of the partnership between American automotive-desig legend Carroll Shelby and British race-car driver Ken Miles, "Ford vs. Ferrari" is the story of the design and construction of the revolutionary GT40 supercar as Ford Motor Company seeks to end Ferrari's dominance of the 24 Hours of LeMans road race in France. Filled with great performances and incredible action, it's one of the best movies of 2019.

This is just a short-list of some of our favorite car movies of the past 10 years. There are alot of great car movies out there from the previous decade, and any one of these would be great for a night at home, kick back with a tasty snack and a cold beverage. If you are in the market for a new or quality pre-owned vehicle, come by Crain Hyundai of Conway, Arkansas and let us assist you in buying the vehicle that fits you and your contemporary, on-the-go lifestyle.  Enjoy!
CLICK HERE TO CONTACT OUR DEALERSHIP