Congratulations To Our Class Of 2020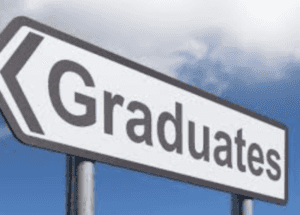 From your friends at Crain Hyundai of Conway, congratulations to the Class of 2020 of Central Arkansas! Ladies and gentlemen, you have accomplished what you set out to do: preparing yourself for a great future during a time when the future is uncertain.   
Traditionally, you would be gathered in a gym or in an arena in graduation regalia of caps and gowns, being cheered by the audience of family, friends, and your local community. Each one of you would ascend upon a stage or platform and be handed a diploma by a respected member of your school's faculty. The word CONGRATULATIONS would be uttered to you and your name announced. Not only does that moment recognize your accomplishment, but also the closing of one phase in your life and the opening of another. 
But for 2020 graduates statewide as well as nationwide, their graduation year is different, very different! You probably had your cap and gown attached to the front door of your residence, as the trend was for all the 2020 graduates, so your neighbors can acknowledge that a 2020 graduate resides there.  Some graduations might have been viewed on a screen.
No matter the challenges that unfolded this year, you accomplished a significant goal that will positively affect your life's journey from here on. May any type of life event, big or small,  stimulate your thinking with regard to what you have accomplished, and what you can and shall do, Covid-19 or not. 
If you want to begin the new phase of your life with a quality vehicle, Crain Hyundai of Conway is here to assist you with your vehicle needs. Congratulations on new beginnings!